1) What do you find most rewarding about the work you and your team are driving at Comcast?
As a Senior Manager of Multicultural Marketing in the Beltway Region, I have the unique honor of creating marketing campaigns that celebrate diversity and deliver on our commitments to support underrepresented audiences.
2) What accomplishments are you most proud of during your career at Comcast?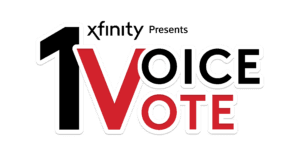 As the pandemic forced us to pivot from in-person to virtual events and activities, I found it rewarding to find creative ways to continue connecting and engaging with consumers and partners. In October 2020, in the midst of the Black Lives Matter movement, I helped launch 1VOICE 1VOTE presented by Xfinity. 1VOICE 1VOTE featured a series of virtual events, including performances by Grammy-nominated gospel artists such as Fred Hammond, and panel discussions with voter empowerment advocates and social justice thought leaders. This initiative provided African American consumers in the Beltway Region and beyond with inspiring virtual entertainment while driving voter registration efforts to ensure their voices counted in the 2020 election.
3) What inspires you at work?
As a marketer, I'm inspired by finding creative ways to connect with diverse consumers and businesses and build bridges with our brand in a way that authentically reflects, acknowledges, and appreciates different cultures. I am proud to serve as an ambassador of our brand and engage directly with our partners to make a meaningful impact. Seeing firsthand how our programs and efforts can help uplift our partners is something I find very fulfilling.
4) Are there any upcoming events or activities in the Beltway Region you are particularly excited about?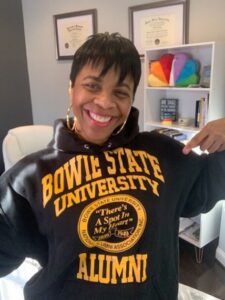 As a Bowie State University Alum, I'm super excited about Xfinity's sponsorship of the 2022 Central Intercollegiate Athletic Association (CIAA®) Men's and Women's Basketball Championship Tournament in Baltimore on February 22-26. The CIAA is the nation's oldest historically Black athletic conference and one of the largest and most anticipated NCAA college basketball events in the country, drawing over 150,000 fans annually.
I had the pleasure of securing this sponsorship for the Beltway Region. I couldn't be more thrilled to see it come to fruition to celebrate the long-standing HBCU legacy of academic excellence, culture, and sports superiority. I hope everyone stops by to visit our booth at CIAA Fan Fest on February 25-26, which is open to the public at the Baltimore Convention Center.
You can find more information here.
5) What activities do you enjoy outside of work?
I enjoy overseas travel, interior design, HITT training, and cooking. I'm also a foodie and a movie buff – biopics are my fav! But I most enjoy spending time with my loved ones and 7-year-old daughter, Chloe.