Comcast celebrated the grand opening of its newly-redesigned Ocean City, MD, Xfinity Store with a ribbon-cutting ceremony yesterday with some special guests. Mary McLaughlin, Senior Vice President of Comcast's Beltway Region, was joined by Mayor Rick Meehan, Town of Ocean City; Doug Miller, City Manager, Town of Ocean City; Melanie Pursel, President and CEO of The Greater Ocean City Maryland Chamber of Commerce; and other local officials.
The Greater Ocean City Maryland Chamber of Commerce presented Comcast with a
proclamation welcoming and celebrating the new Xfinity Store.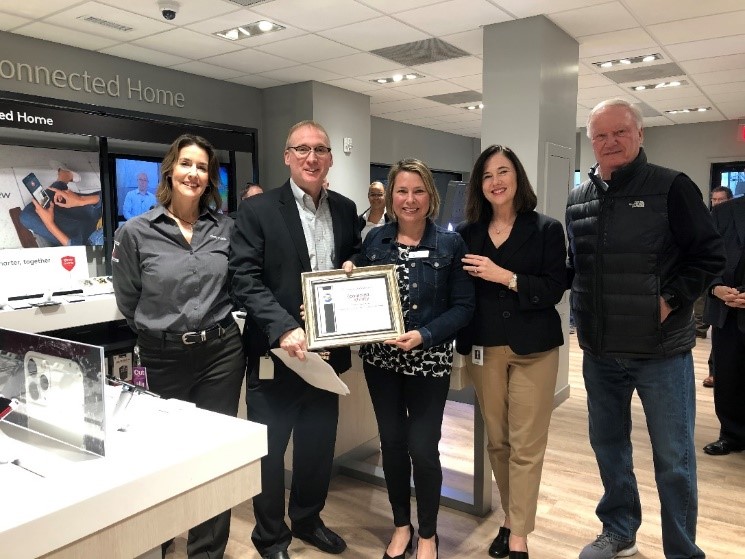 The Xfinity Store features a comfortable seating area and informational, interactive displays where customers can learn more about Comcast's products and services, including the award-winning Xfinity X1 video platform, Xfinity Home, Xfinity Internet, Xfinity Mobile and Xfinity Voice. Customers can visit the store to upgrade or swap equipment, ask questions about their Xfinity service, troubleshoot equipment or pay a bill at an in-store kiosk. Customers will receive personalized service from trained and knowledgeable sales consultants and have access to more time-saving offerings, including a new queuing system that allows customers to explore and be entertained while waiting for service.
There also is a dedicated space for Comcast Business customers and prospects to come in and discuss their business technology needs with our team members.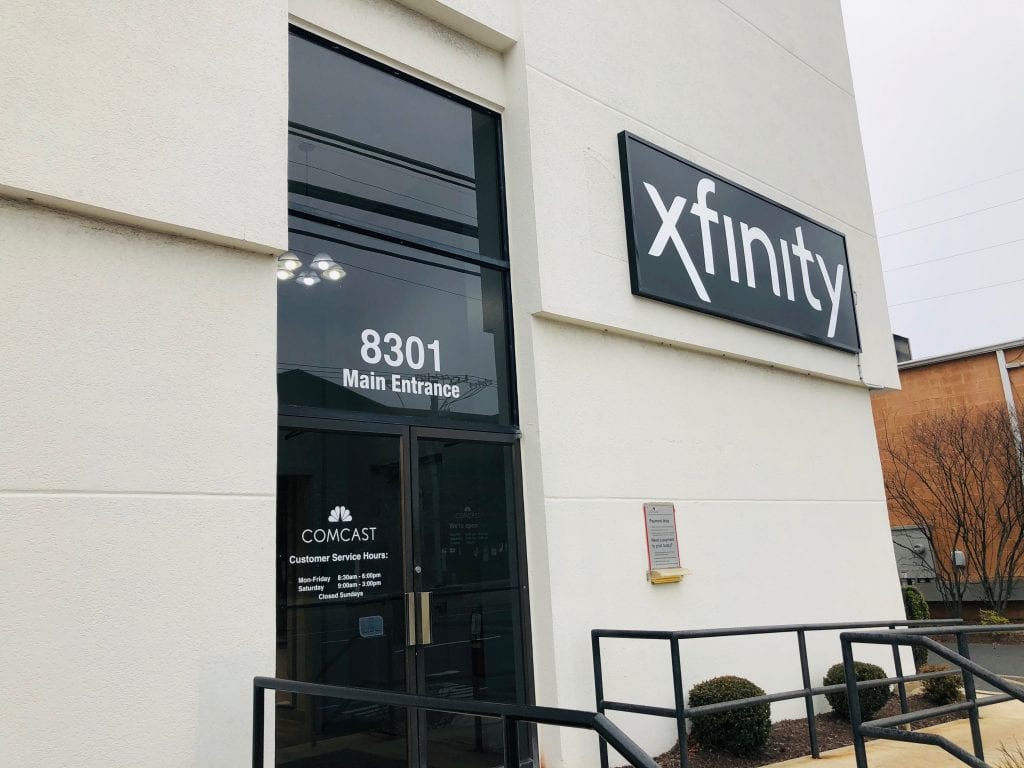 The Ocean City Xfinity Store is located at 8301 Coastal Highway and is open six days a week — Monday through Friday from 8:30 a.m. – 6 p.m. and Saturday from 9 a.m. – 3 p.m.
Hope to see you there!