Most people probably know Robert Irvine as the host of Restaurant Impossible or from his many appearances on the Food Network, but Robert also is a restaurateur, business owner and strong advocate for technology. Robert travels roughly 340 days of the year, and we were fortunate to have him visit Anne Arundel County, Md., recently to share cooking tips and discuss how he uses Comcast products and services daily.
Robert's first stop was at The Prime Rib at Live! Casino & Hotel for a cooking demonstration with members of our Xfinity Communities properties. These guests learned firsthand from Robert the secret to creating a delectable meal. They also discussed the importance of technology, keeping their residents connected to the Internet with Xfinity xFi and how they personally benefit from our Xfinity products and services, such as the Xfinity Home app, which gives customers peace of mind knowing that they can check on their home while at work.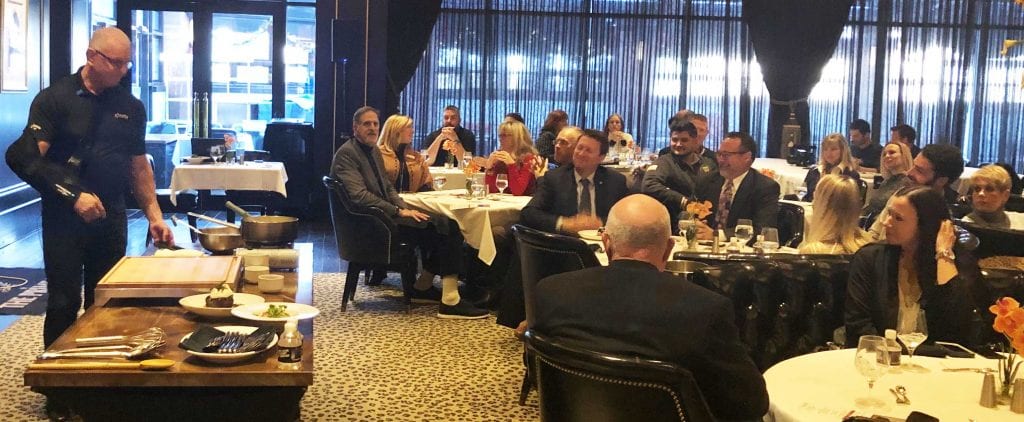 From there, Robert headed to the Xfinity Store in Annapolis for a meet and greet, and where he sat down with us to share what he loves best about Comcast from both a residential and business perspective.
"Technology is saving me time and money, not only in my business, but also in my personal life," said Robert. "The last eight years (with Comcast) has been a discovery of me. And, not only around the technology that I knew, but new technology that has helped me grow as a good person and as a business man – to be able to translate those learnings that I've had into other people's businesses."
Robert, who owns a restaurant in D.C., enjoys visiting the Washington metropolitan area because of the military ties, good food and great people. He appreciates that they want his advice about how technology can help grow their businesses. And, he appreciates what Comcast is doing to help drive positive change in this area.
"Comcast cares about people and their communities," Robert added. "It's the company to be with because it's the company that cares and has a conscience. That's what Comcast stands for. And, every person who wears that Comcast or Xfinity shirt is very proud to do so."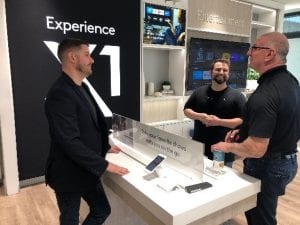 As for our products and services, Robert said he can't just choose one favorite. He uses the Xfinity Stream app almost daily to stay entertained and informed while traveling and especially loves the Xfinity X1 Voice Remote, admitting that there's nothing worse than scrolling through menus of programming when you just can find it by speaking into the remote. From a Comcast Business perspective, he encourages business owners to learn about and embrace technology — from increasing their Internet speeds for customers or back-offices, to going digital — and believes that Comcast's resources can set everyone up for success.
Be sure to follow us on Twitter @ComcastBeltway for upcoming events where you can learn more about our products and services and hear firsthand from special guests throughout the Beltway Region.