Our employees are the drivers of our business' success, and we're proud of the great work they are doing for our company and our customers. In honor of Women's History Month, we meet Shanez Young, a Maryland Construction Technician, and hear how she embodies Comcast's commitment to diversity and inclusion.
Shanez has been with Comcast for 13 years, starting in our Customer Call Center and then moving to our Construction team, after realizing she wanted a new challenge. For her though, the role is not just about challenging herself but "breaking barriers and empowering future women."
As a Construction Technician, Shanez works directly with builders and developers in the greater Baltimore area to ensure Comcast service is available to all new and potential customers in their buildings — handling the planning, design and completion of the projects. Construction roles are not traditionally held by women, and she thinks "it's great to work for a company that doesn't adhere to gender roles."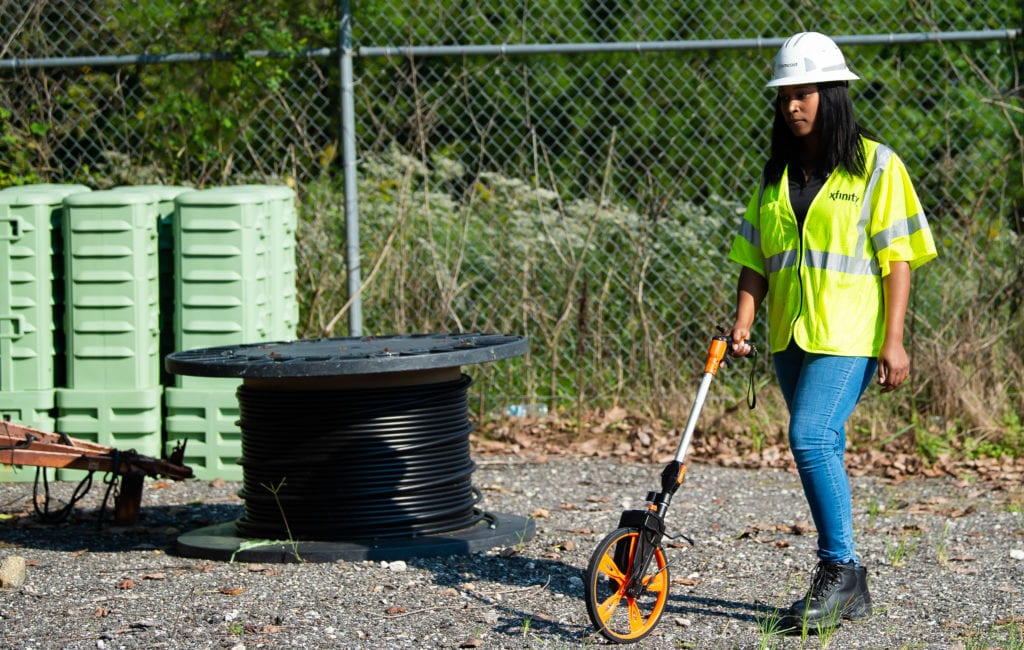 For Shanez, Women's History Month is about recognizing influential women who paved the way for young girls to believe they can be whatever they want. And, she embodies that in her own values, making sure she gives her daughter "the mindset that she can be whatever she wants — no excuses."
At Comcast, one of our top operating principles is diversity and inclusion. We believe that a diverse and inclusive company is a more effective company, leading us to approach diversity as a driver for business growth and innovation. We're always looking for motivated team-players who enjoy conquering new challenges while helping our customers stay connected to moments that matter. Please visit https://jobs.comcast.com/commtech for more information. And, be on the lookout for more profiles on our employees.