Giveaway encourages multigenerational connection as part of national NBCUniversal Telemundo Enterprises campaign
Telemundo 44, in partnership with Comcast's Internet Essentials program and the Hispanic Heritage Foundation, celebrated Dia de los Reyes (Three Kings Day) on January 6 and presented 200 free laptops to families who are served by the nonprofit Latin American Youth Center (LAYC), which serves over 4,000 youth and families through youth centers, school-based sites and public charter schools in the District of Columbia and in Maryland's Prince George's and Montgomery Counties as the Maryland Multicultural Youth Centers. This donation is part of a broader national campaign led by NBCUniversal Telemundo Enterprises, the leading media company serving Hispanics in the U.S. and Puerto Rico.
"I am so happy that our youth and families will be receiving laptops that will help them remain connected to their school learning as well as our LAYC after school programs and services," said Lupi Quinteros-Grady, President and CEO of Latin American Youth Center. "I am grateful for Comcast's generosity to uplift our community in this way. Our communities are facing many challenges, and the gift of a laptop supports our youth and their families in a significant way."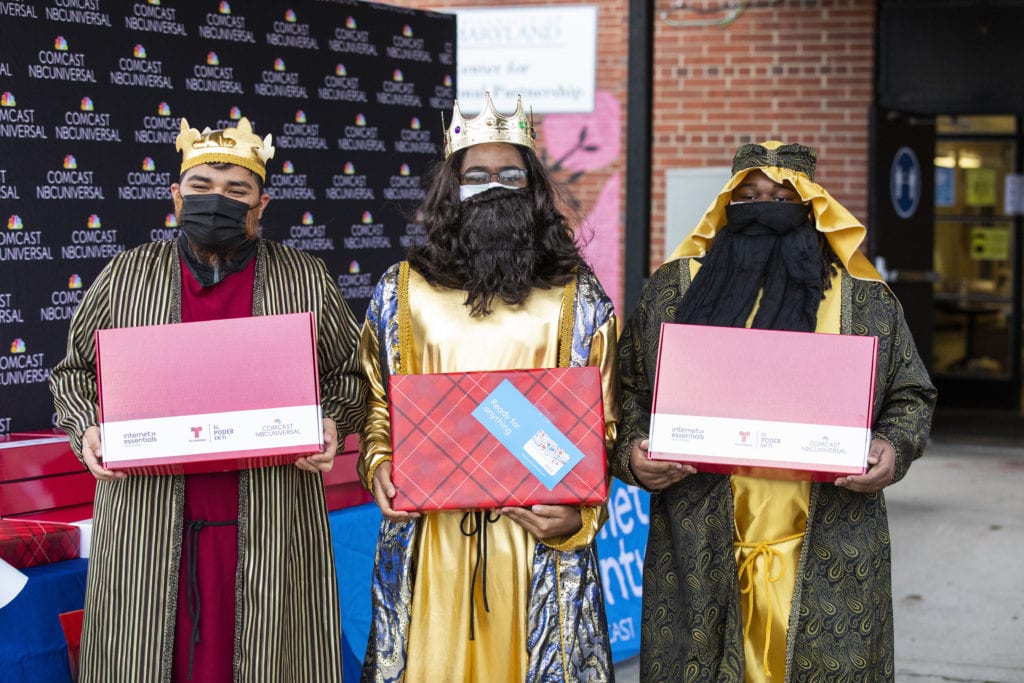 Comcast will also provide each family with 12 months of complimentary Internet service through its Internet Essentials Program, the nation's largest and most successful broadband adoption program that provides high-speed Internet service to low-income families and has connected more than four million low-income students since its inception in 2011.
"Staying connected is more important than ever as learning and working and interacting with loved ones has shifted to become more socially distanced and virtual," said Misty Allen, Senior Vice President of Government & Community Affairs for Comcast's Beltway Region. "We hope the laptops and Internet Essentials service help to start the new year off right for these families and give them the ability to access the information they need and to keep in touch with what matters most."
This initiative ties into Comcast's broader mission to help close the digital divide and is one facet of Telemundo's holiday campaign, Felices Fiestas, which celebrates the value of relationships and hope for the future. The donation contributes to learning gaps for students and to social isolation for seniors — issues that have been exacerbated by the COVID-19 pandemic. By focusing on these demographics, the company aims to create opportunities for intergenerational connections and provide bonding experiences among family members who need a safe, socially distanced way to see loved ones. In addition, while the pandemic keeps many students out of physical classrooms, technology becomes vital for distance learning and helping young people continue with their studies.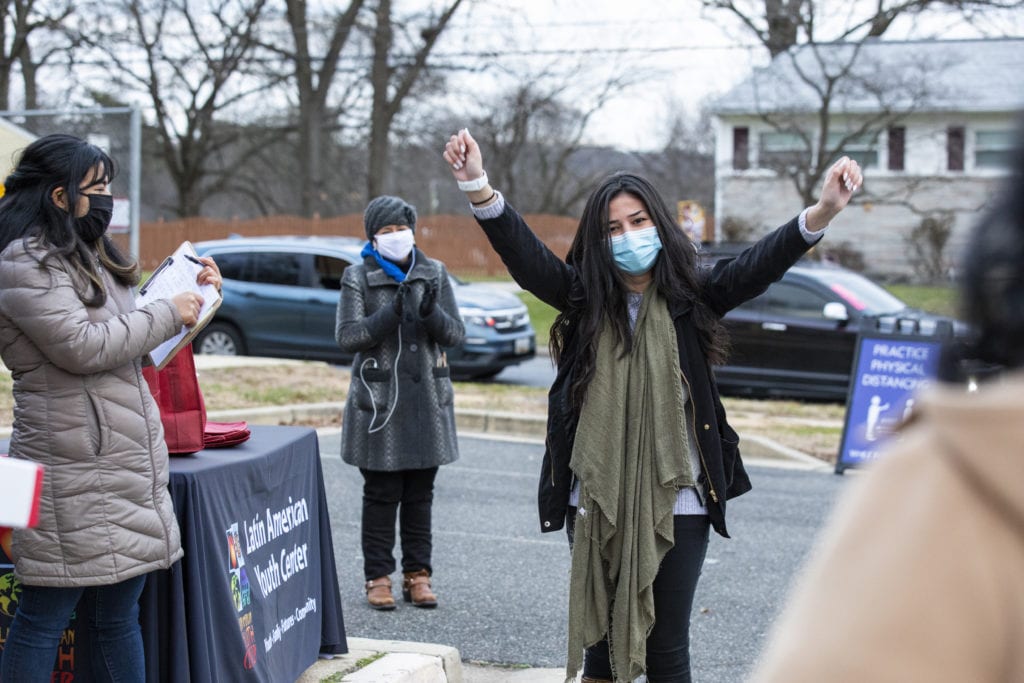 "We are thrilled to be able to help support intergenerational connections among families, especially during these times when accessing classroom lessons and information is so vital," added Jackie Bradford, President and General Manager, NBC4 Washington (WRC) and Telemundo Washington (WZDC).
The local laptop distribution for LAYC families is one of several selected by Telemundo, including Boston, Chicago, Denver, Fresno, Houston, Miami, Philadelphia and Salt Lake City. Recipients were selected in partnership with the Hispanic Heritage Foundation and local community partners. Locally, Comcast has supported the LAYC's digital literacy and inclusion efforts for years, focusing on building digital competency for minority youth and incorporating digital technology in workforce development programs. This recent laptop donation and complimentary Internet Essentials service add to these efforts.